2016 Year End Summary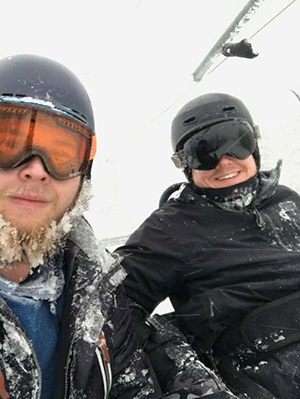 2016 was a great year for Unlimbited Adaptive in terms of skier days, and community outreach.
The trailer was on display at the Flathead County Fair where we met a lot of new friends and got to demonstrate the skis and other adaptive gear to people who were interested. We got a few new hockey players as well.
We also were at one of the most fun events in the valley, the Care Farm Challenge with the trailer and the cooling / misting station. It was a huge hit and we'll be back again this year for the 3rd time. Can't wait.
We had 2 lesson scholarships and 9 ski days during the 2015 / 2016 season, all covered by sponsors and fundraisers.
This season (2016 / 2017) to date, we've had 3 ski days, awarded a gear grant and 2 season passes, with one of those passes awarded to an up and coming junior skier who will be skiing regularly with an instructor / coach.
All the ski days and financial assistance is due to my extremely generous personal sponsors and donors to Unlimbited via Vets-Help.
New sponsors this year include 12 and 24 Hours of Flathead, Glacier Bank, Chapplicator, and Sweet Spot Candy Shop in Whitefish. THANK YOU SO MUCH!
There's a lot of skiing left this year, so come out and ride with us, try out the dual ski or become a ski buddy. It's a lot of fun and the more the merrier.