Unlimbited Fun(d)
ARE YOU A DISABLED VETERAN COMING TO THE WHITEFISH MOUNTAIN RESORT TO SKI? If so, please contact me before you buy your lift tickets.
The Unlimbited Fund provides the money to cover the costs of lessons, tickets, gear, support services, volunteer expenses and the Access Trailer.
Funds to cover these expenses are raised locally and internationally through my network of friends and sponsors who provide financial and in-kind assistance, NAMED SCHOLARSHIPS, sales of unlimbited merchandise, and tax deductible donations.
Alpine adaptive lesson scholarships are available to adaptive skiers who are interested in trying out the sport for the first time and returning skiers who are honing their skills.
The scholarship includes lesson, lift ticket and equipment rental.
Lessons are provided by Whitefish Mountain Resort SnowSports center and operate from the Unlimbited trailer - which s part of the Team Patriot program. The first one in fact!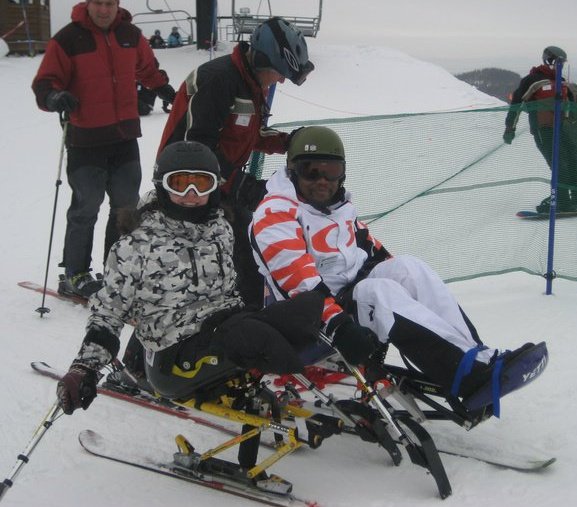 Scholarships are on a first come first served basis as funding allows.
If you are an adapted skier and you're interested in skiing in Whitefish, please contact me and tell me a bit about yourself, your skiing abilities (don't worry if you have none) and your expected dates of travel to the area.