Unlimbited Fun(d)
Unlimbited merchandise sales funds the Unlimbited Fun(d) adapted recreation support program that provides technical, practical and financial assistance to individuals, groups and resorts so people with physical disabilities can participate in recreational activities.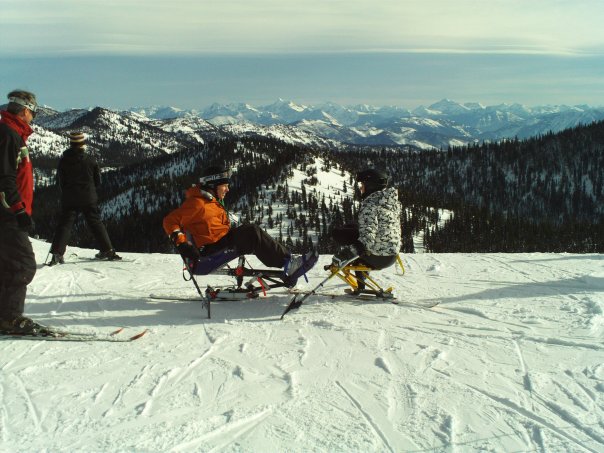 The program is based in Whitefish MT and operates from my truck, where ever I happen to be. The cost of lessons (by Certified Adapted Instructors) and equipment rental for the adapted student is covered by the program.
Funds to cover these expenses are raised locally and internationally through my network of friends and sponsors who provide financial assistance and arrange services in kind and from sales of unlimbited gear, bumper stickers, and the Ski For Good campaign.